"I was captivated by the water, the wind and the sky."
Hi! This is Albie. I wanted to share with you the love of sailing
and some of my adventures!
.
One of my first sunset pictures of Malibu at sea from when I was still new to sailing.
Tall Ships have always captivated me. That's why for a couple years
I volunteered on the Tall Ships Irving and Exy Johnson. 
The ocean has fascinated me since I was  young. Drawing tall ships in elementary school was encouraged further after my parents took me to visit the HMS "Victory" in Plymouth, England and the "Cutty Sark" in Greenwich London. From an early age, I learned to love to travel and love the ocean. Today I still love to draw sailboats and tall ships.
.
Come see my sea pictures by clicking here  
Drawing by Albion Derbyshire, Copywrite 10-14-14
.
 Later, After reading a book about a family that sailed across the Atlantic, my curiosity about sailing was fanned into flame. One of the things that captivated my attention was the initial planning the father made for the trip at his desk with the sea maps, charts and navigational tools in front of him. I could see myself doing that and couldn't wait to start! The other thing that challenged me was the actual trip and the challenge of the sea.
.
Maiden Voyage by Tania Aebi
Come see one of my favorite sailing books by clicking here.
.
Having been out at sea for over 400 days (not in a row) at this time, I have to confront my earlier thoughts on the ocean and say that sometimes the ocean will do more than just challenge you. Sometimes it will drive you to the point of  sheer panic and it's all you can do to stay focused on creating a solution to a desperate situation (when you know you may not have enough time to succeed). Still, to actually believe you will fail, will cause you to panic. So you have to think fast and come up with something you think may actually work!
.
I don't mean to scare you or make you feel frightened of the ocean. The truth is that the more experience you have, the more control you will have. There is never full control and in fact, the ocean is stronger than anyone can imagine. Of course everyone believes this. However, after reading "Force Ten" and then having been in thirty five small craft advisories, gales and storms at sea; the truth suddenly hit me between the eyes. From that day, I slowed down and realized I didn't need to challenge the ocean anymore. 
.
It helps to have a healthy respect of the sea.
This will keep you from some of the worst trouble you'll ever get yourself into!
.
Since I didn't  have my own boat, I made my own!
.
My model boat took a year to build it in my spare time. I made it with a lot of study of how to build my own boats (yet I still built it without any boat plans).
.
 I even learned how to bend the wood around the frame by soaking the wood in really hot water for half an hour and then attaching the wooden beams to the framework.
By the time it had dried, the wood was
pliable
and bent how you needed it to go.
  It sailed very well and it was set to sail automatically on a beam reach (at 90 degree  angle to the wind). I took it out across lakes, large bays and even out on the ocean!
 It could be flipped by a wave upside down and right itself up again!
But if it flipped two or three times then it would sink (just like a real sailboat)!
Today it sits in my bedroom window and doesn't sail all that much. But it taught me a great deal about boats and how much symmetry and math go into making one!
.
After building the boat, it was time to go to the next step.
Soon I was taking sailing lessons and joining others cruises out to Catalina Island!
.
Find a Boat Almost ANYWHERE in the World with Boat Bookings.com!
Click here to find out more.
.
 And when I wasn't able to actually be on the water,
I started drawing it or reading sailing books!
.
Albie's Vision:
.
As you can see, I've been sailing now for over 20 years now and loving it! My vision is to be able to share this with more and more people and travel and sail different parts of the world.
.
.
Maybe you have a dream to share  something YOU really like?
.
Thanks to working online, I can now work anywhere in the world and earn sharing what I love! The great news is that YOU also can share what you really like or are passionate about and earn too!
.
You can see the main program I promote online here. 
.
If you want to find out more about working online and earning, then simply email me back (at SailingWithAlbie@gmail.com) with the subject title: "Share with me more about earning online." And I will get back with you!
.
Thank you also for your comments!
If you like this content, be sure to share it and subscribe.
.
-Albie
.
You can also see my two sailing blogs:
http://SailingWithAlbie.blogspot.com
.
Albie's Boat. Columbia 22. Click here to see more!
.
Most Recent Sailing Posts!
Now I want to share with you some of my exciting sailing trips and adventures with you!
.
Enjoy!
.
.
.
.
.
.
.
.
.
Posts from My Main Sailing Website: 
.
.
See more of this adventure here: 
See more of this adventure here: 
BEAUTIFUL FLOWERS
Aren't these flowers beautiful! They're "sympathy" flowers but honestly, they just look amazing to me for any occasion. I mean, they are just flowers after all. God didn't make them and write "sympathy" on them – did he!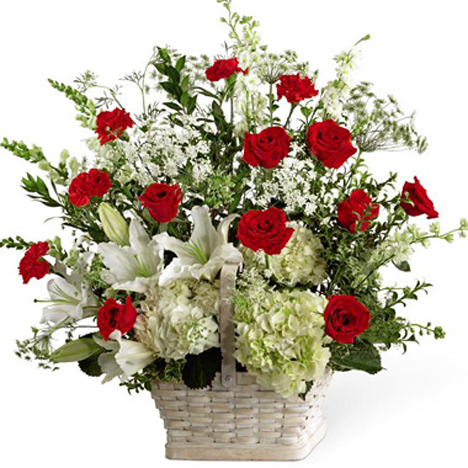 FTD® In Loving Memory Sympathy Arrangement
.
.
HAVE FUN LEARNING HOW TO EARN ONLINE!
You may have tried earning
online in the past and understand what I'm talking about. It's kind of
like playing a video game and thinking how easy it will be to win but then
the reality of it sinks in as you have to replay levels over and over a
again just to win that level. It's the same with earning online.
You honestly will NOT get to the next level UNLESS you really dig
in and learn 5 Critical Marketing Skills that we're going to explain to
you as we go along. 
.
You can explore more about adventures earning online here.
LEARNING THE 5 CRITICAL SKILLS CHANGED EVERYTHING FOR US
See for yourself how things will change for you too!
.
You can find out more about the 5 Critical Skills here.
.
PERSONAL 1:1 MENTORING
.
Let us help you you find your "blindspots". We will help you personally 1:1 to understand how to earn consistently online.
.
.
REQUIRED EARNINGS DISCLOSURE:  Any statements of particular income amounts, or any experiences shared by the individuals in this email or on our website are exceptional and likely do not represent the typical results. The info being shared here applies only to specific individuals and does not indicate that you will have the same results. As the only data we have to share with you comes from people such as these who voluntarily share what their incomes or experiences have been, it is
factually impossible for us to state what the "typical" experience is. It is not possible for us to measure all results of all participants. All income derives only from the sale of products. This email and any content on our website shows only the potential possibilities of the program as it relates to these specific individuals. Again, THESE RESULTS MAY NOT BE TYPICAL. No results from any person using our program in the past should serve as any indication that your results will be
similar in the future. In short, this is a business and there are no guarantees in business. Nothing in this presentation or on this website is intended to convey that there is any guarantee of income. Your results will depend on your execution in your business and how many sales you close/how much business you acquire, just as it would in any business in the world. If anything in this disclosure if not 100% clear to you, please do not continue. If you are offered another opportunity where they
share testimonials or individual accounts of their results, and they do not make sure that the above disclosure clear, just know that they are not following the law of the USA. Hypothetically, even if every single participant became a millionaire (which they absolutely do not, this is only a hypothetical example to make a point), and we could document that hypothetical, we would still be required to make this disclosure. In addition, nothing on this page reflects Facebooks or any social media's suggestions or recommendations.