Want to see real life footage sailing to Catalina plus
hear the story in more detail? 
Hi! Albie here. Would like to hear my real life adventure story? I'm sure you will enjoy it and it will explain how you can succeed earning online too!
The story started on the beach and ended up with me sailing 27 miles over to Catalina Island.
One day I went down to the beach and was wading through the breakers, throwing and skipping rocks into the waves. While I was admiring the sunset and the beautiful cliffs and sky, I saw Catalina island out there way over the water. 
I watched in awe as the waves came in, wondering what kind of skill it took to sail across those dangerous and breaking waters to the island on the other side. And I couldn't get it out of my mind. 
So the short story is that I got a boat and sailed over there to experience it for myself!
Now I have to ask you, how long do you suppose it took me to actually get in a boat and sail myself over there?
Good question huh! Still thinking about that? Maybe a month or two? Or maybe half a year? Well the correct answer is 3 years. It took me my first year just to learn how to sail a small 12 foot sailboat in lakes. Then I had to save up for months to afford classes in order to learn how to sail in the marina and along coast. Eventually I worked my way up to finally paying to join a crew and sail to Catalina. 
.
.
.
Finally I got my own sailboat that was big enough to sail across the ocean and began learning how to sail it by myself. This took a while by itself as I sailed everywhere I could (including into rocks, other people's boats and into bad weather by mistake). I learned a lot from my mistakes I can tell you – and still do to this day (lol!). 
I finally got brave and sailed out at sea at night and was sure I was going to sink (fear and darkness can make you imagine almost anything)! I sailed on really windy days and in small craft advisories and eventually storms and gales and after three years of sailing 8 hours a week, I finally felt confident to sail to Catalina by myself and then on down to San Diego and back. 
As you can see, it wasn't anywhere as easy as it sounded at first. And it's the same way for learning how to earn successfully online. I thought it was going to be easy too when I first started. 
In 2012, I had 3 months off from work and poured my heart into succeeding – so I wouldn't have to return to a job and be forced to depend on a wage to get by. But 10 – 12 hours a day for 3 stressful months were not enough and I failed miserably.  In fact years working online in my spare time still wasn't enough. And that's because I didn't have anyone to help teach me properly (a teacher or mentor is a good
idea).
.

.
.
But in 2017 I finally met a seven figure earner who gave me some of his time and helped open my eyes to how to do it properly. And after a few years learning from him and others, my business partner Elizabeta and I realized there were 5 main skills that you needed to begin mastering in order to earn consistently online. 
Since that time, we make sales all the time online and have created a big team of paying members under us. And we can help you to learn these same skills we've been teaching our whole team. 
It's not rocket science and these skills have really been around since the beginning of time – just modified for the internet. You can learn them just like we did and begin to have success IF you have the right mindset and realize just what I did when I went after my dream of sailing to Calalina island by myself. You're going to need time, patience, an ability to fail and get back up again, the perseverance to save up the money that you need and
the dedication each day and week to learn and practice the 5 critical skills. 
You can find out more about how to succeed from my mentor and 7 figure earner, Alan below:
==> Find out more about how to succeed <==
Want to know what these skills are? Just respond back to this email with the subject line: "I want to join your team" and we will teach them to you! 
Talk to you soon! 
Albie Derbyshire
cell: 626-379-5692
REQUIRED EARNINGS DISCLOSURE: We cannot guarantee that you will be able to generate any income amount as this is based on work ethic, persistence and possibly your skill set. 
.
Hi! Albie here. You ask me what is it that I can't stand? And I have to answer you:
.
You know, I'm so tired of seeing people making the same mistakes over and over again. Not investing in things that will really help them but making the mistake over and over again of only looking for cheap almost worthless investments.
.
The mistake of not actually working the plan to make their dream come true. It's one thing to have a vision but it's quite another to actually work on it every day consistently even when you don't want to or see results at first. These are just a couple of things I can't stand. Another thing I can't stand is seeing people wasting their potential.
.
I know I'm not the only person who enjoys the ocean, finding shells on the sand and walking along the beach hearing the constant rumble of the waves coming in. 
.
I know that you have great potential in sharing things that you love with others too and…
Read more here.
Hi! Albie here. Yes, I do believe in ghosts and spirits but can't honestly say I've ever seen one (though it would be fun to speculate lol).
.
I'm a Christian and find that since I gave my life to God, that I have walked down a path that has kept me from walking a life of fear. That doesn't mean that I have always been unafraid – only that I know that God is with me and I try to keep my mind on things that strengthen me and others. 
And it has been a beautiful and life changing experience.
.
That leads me to a different topic but with a similar feeling – because not everyone believes in it.
And that's the subject of making a lot of money quickly. And that leads me to tell you about a very real but "mysterious power" that exists and has changed peoples lives…
.
.
BEAUTIFUL FLOWERS
Aren't these flowers beautiful! They're "sympathy" flowers but honestly, they just look amazing to me for any occasion. I mean, they are just flowers after all. God didn't make them and write "sympathy" on them – did he!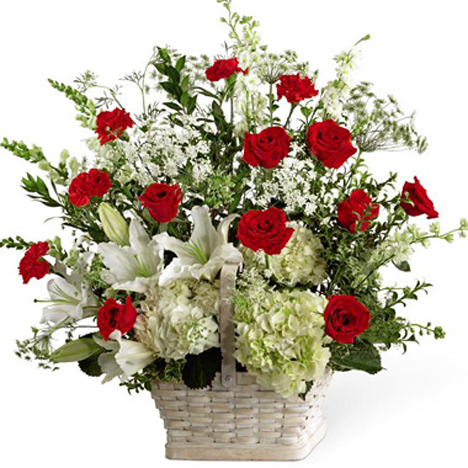 FTD® In Loving Memory Sympathy Arrangement

HAVE FUN LEARNING HOW TO EARN ONLINE!
You may have tried earning
online in the past and understand what I'm talking about. It's kind of
like playing a video game and thinking how easy it will be to win but then
the reality of it sinks in as you have to replay levels over and over a
again just to win that level. It's the same with earning online.
You honestly will NOT get to the next level UNLESS you really dig
in and learn 5 Critical Marketing Skills that we're going to explain to
you as we go along. 
.
.
You can explore more about adventures earning online here.
LEARNING THE 5 CRITICAL SKILLS CHANGED EVERYTHING FOR US
See for yourself how things will change for you too!
.
You can find out more about the 5 Critical Skills here.
.
PERSONAL 1:1 MENTORING
Let us help you you find your "blindspots". We will help you personally 1:1 to understand how to earn consistently online.
.
.
ACHIEVING YOUR DREAMS IS ALL ABOUT LEARNING THE RIGHT SKILLS.
We walk you through step by step helping you achieve your dream!
.
.
THIS PROGRAM ALLOWS YOU TO "LOOK OVER THE SHOULDERS" OF SOME OF THE TOP EARNERS IN THE POWER LEAD SYSTEM!
==> You can see how to start PLS for FREE and get started with the Lead Generation Academy here <==
.
Want to chat with me about your story or any questions that you might have? I look forward to helping you find the secrets and connecting the dots to succeeding online. I'm here for you and as always, you can simply email me back with the subject line "I'm ready to start" and I will send you more info about our joining our team. 🙂 
I'm looking forward to working with you! 
Albie Derbyshire
cell: 626-379-5692
SailingWithAlbie@gmail.com
SAN DIEGO ADVENTURE PLUS TIPS EARNING SHARING WHAT YOU LOVE!
Enjoy our little adventure to San Diego and learn the skills that made all the difference! 
.
Interested in some great San Diego Tee-shirts and supporting us?
.
.
Click below:
.
https://captured-time.creator-spring.com/listing/san-diego-coronado-bridge-ii
.
 https://captured-time.creator-spring.com/listing/san-diego-bay-design
.
https://captured-time.creator-spring.com/listing/san-diego-bay
.
https://captured-time.creator-spring.com/listing/san-diego-shelter-island
.
ENJOY
& Thanks for your support! 
.
.
REQUIRED EARNINGS DISCLOSURE: We cannot guarantee that you will be able to generate any income amount as this is based on work ethic, persistence and possibly your skill set.